Café Savannen is placed at the centre of Kolmården wildlife park with. Seating area view towards the savannah. The café design is based on the theme of a journey of discovery. A concept assignment in collaboration with Arvid Nordquist coffee.



The fantasy of a base camp for a savannah expedition.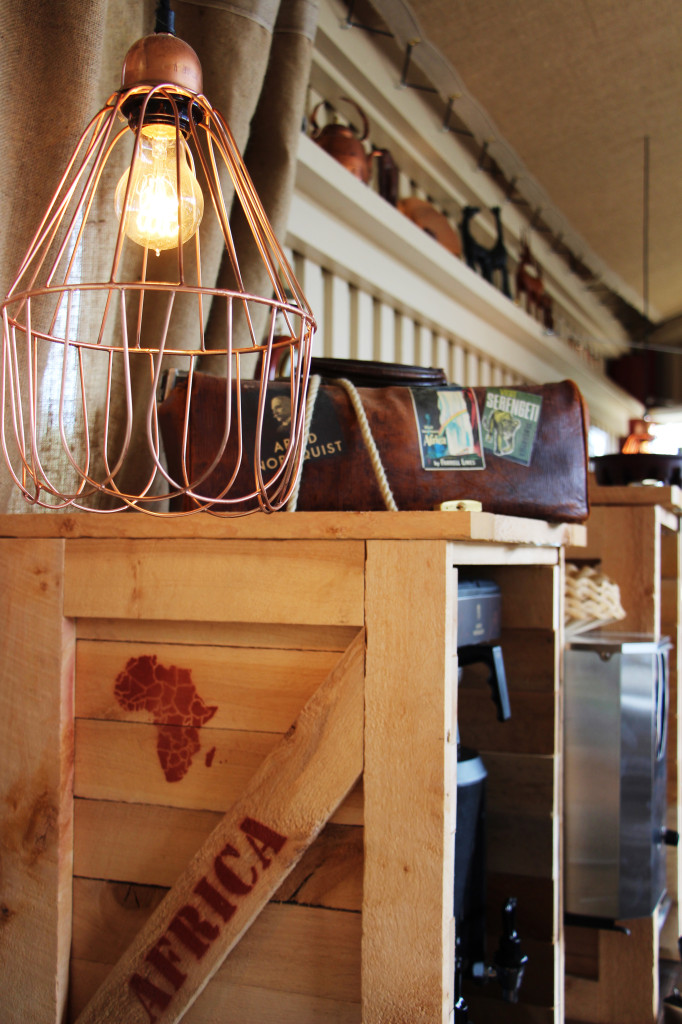 Detail – coffee machine in a lockable cabinet.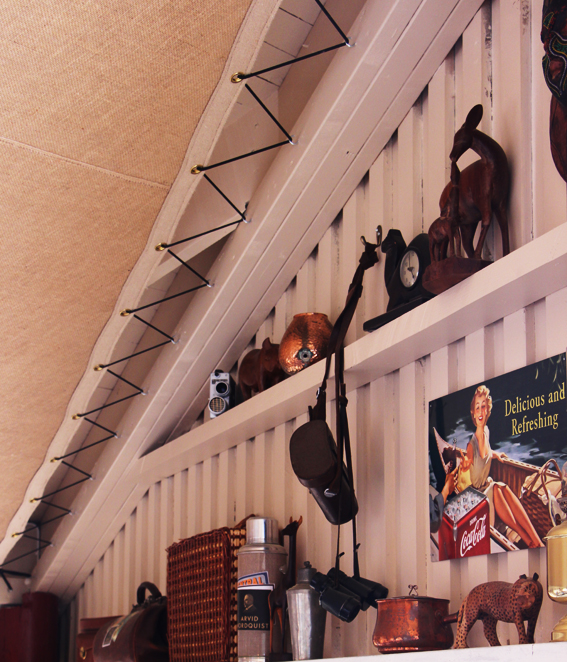 Props and inner tents make the room cozy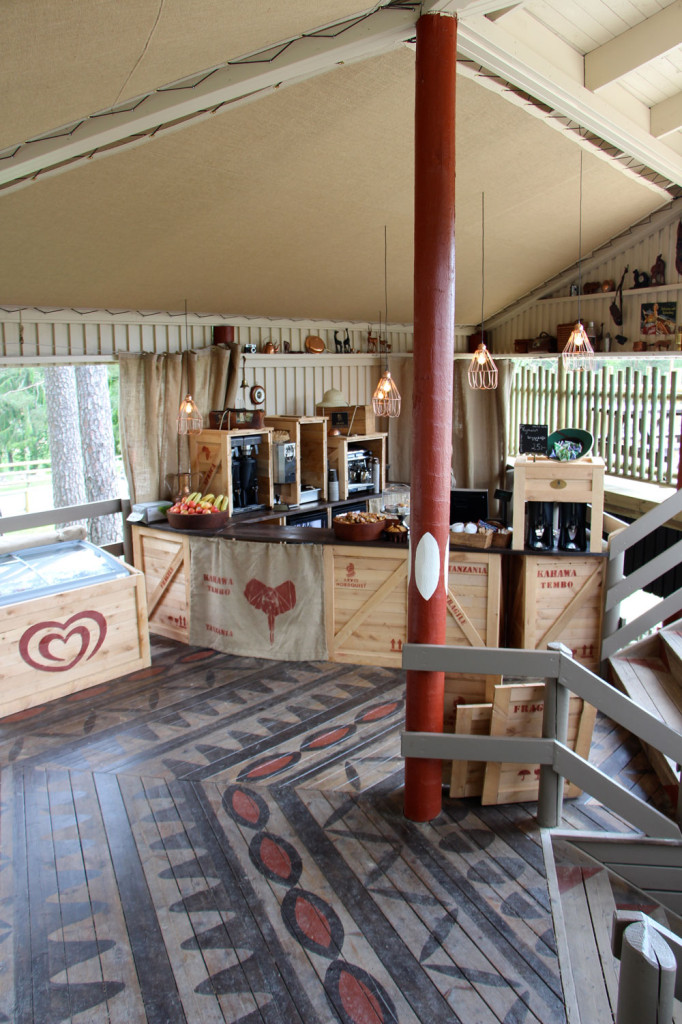 Hand-painted patterned floor and decorations on pillars and boxes.