The Circus restaurant – decorative lighting design at Junibacken.   A collabortaion with Jidström & Gil and Lumination of Sweden.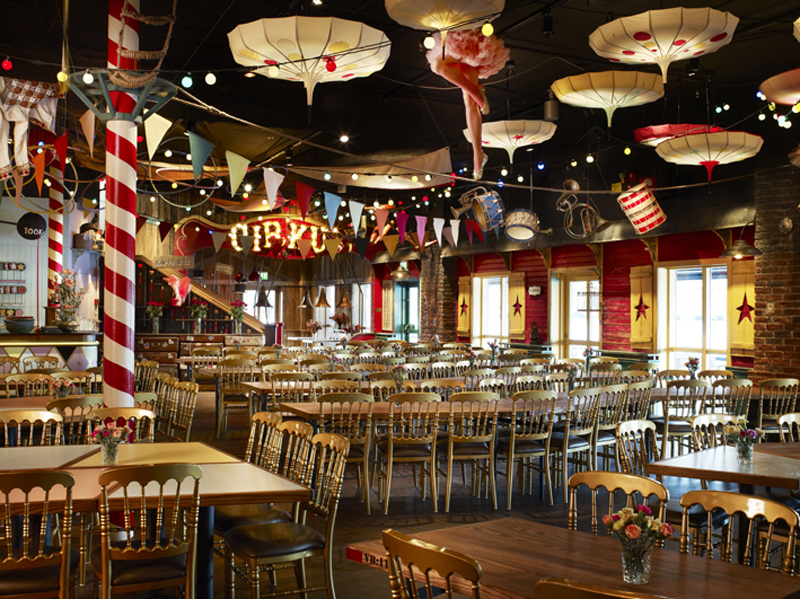 The old Circus restaurant is entirely lit with LED. Slowly turning umbrellas in the ceiling.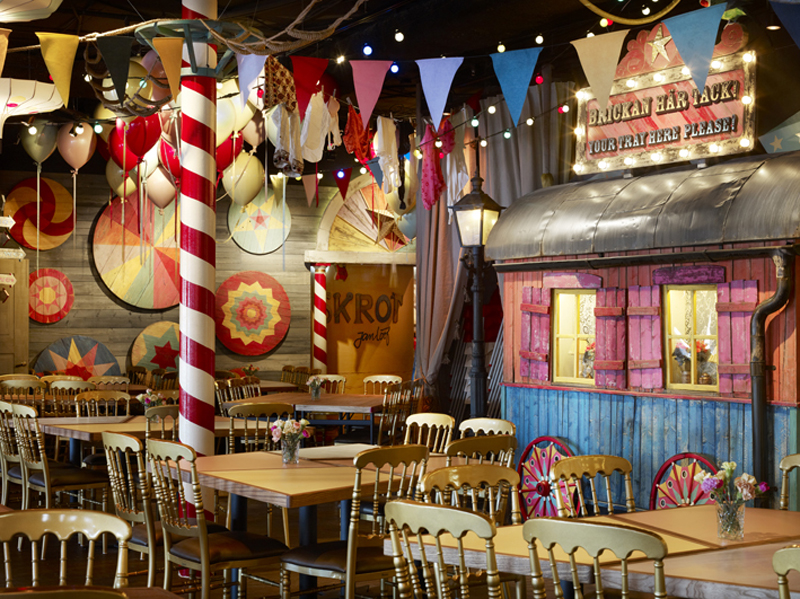 All trays and dishes  are hidden in the circus carrige.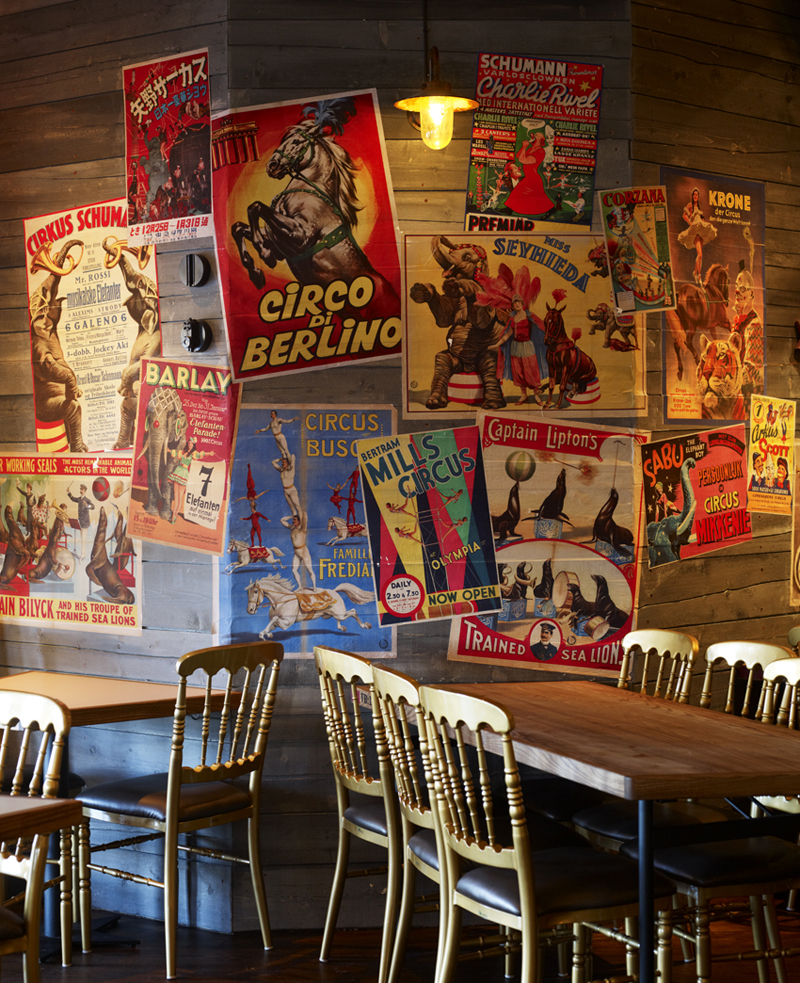 All luminaires are weathered to achieve the old circus feeling.
Photos by Martin Cederblad